What is the Difference Between Horsepower and Torque?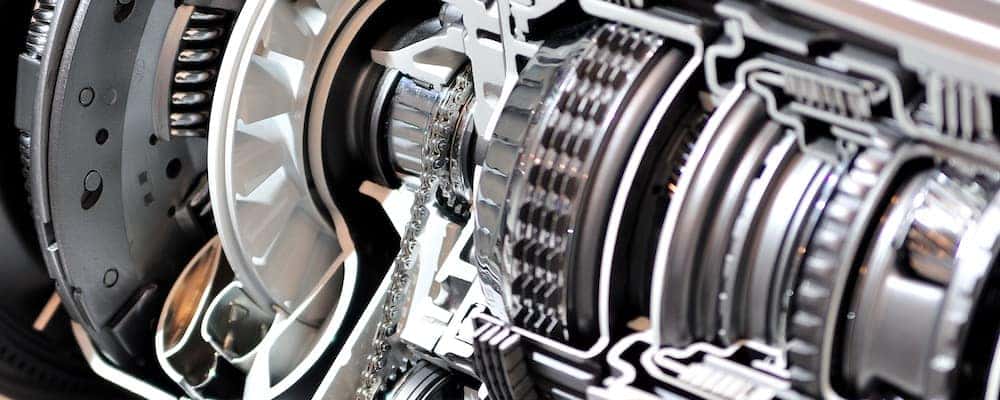 If you've ever looked up the performance specs of a vehicle, you may have noticed it lists two things: horsepower and torque. So what is the difference between horsepower and torque anyway? Is one better than the other? Is it better to have more torque or horsepower? Compare horsepower vs. torque below and find out the difference before you buy your next vehicle.
Horsepower vs. Torque
When you turn the ignition in a vehicle, horsepower and torque are what are used to accelerate the vehicle. So what's the difference between the two?
Horsepower: Refers to how rapidly work is accomplished. For instance, one horsepower is the power required to lift 33,000 pounds exactly one foot in one minute. This is a man-made calculation that helps determine the amount of power provided to the wheels under the hood of a vehicle. This measurement includes weight, time, and distance.
Torque: Refers to the rotational force that occurs within the crankshaft of the engine. The more torque a vehicle has, the greater performance it will have (or the more work it can handle). This unit of measurement is usually referenced in terms of feet per pound.
What Does This All Mean?
Once you know the differences between horsepower and torque, you need to know how that all calculates back to your vehicle. An easy way to think about it is that torque refers to how fast your vehicle will move off the starting line, and horsepower refers to how much power you can carry once you're off the line.
If you were to have a race between two vehicles, Vehicle A with higher torque and Vehicle B with higher horsepower, the race would go something like this. Vehicle A would take off from the starting line quicker than Vehicle B and typically have a lead at the beginning of the race. However, Vehicle B will eventually kick into power and surpass Vehicle A who will lose longevity.
So which is better? It depends on what you want your vehicle to do: move quickly or stay quick.
Learn More at Butler Auto Group
If you want to find a vehicle that fits your horsepower or torque needs, head to Butler Auto Group. With locations in South Carolina and Georgia, we can put you behind the wheel of the new vehicle you want, and help you decide whether a sunroof or moonroof would be the perfect addition for your summer road trip. Contact us today to schedule your test drive or explore diesel vs. gas trucks in-depth.
If you care about horsepower and torque, you care about performance. However, you should know that not everything important is stored under the hood! Learn about the causes of uneven tire tread wear and find out how to maintain control, today.
More Advice From Butler Auto Group
At first glance, a sunroof and moonroof look nearly identical, but there is a difference between the two. A sunroof is a glass or metal panel in the roof of a car, truck, or SUV that can slide fully open or pop up to let in light and air. A moonroof is most often a clear…

A lease buyout is when you purchase your leased vehicle out-right before the end of the lease agreement. You have two different types of buyout options to choose from, so it's important to know the details in order to make the right decision. Learn more in this guide from Butler Auto Group. Visit Our Finance Center Lease-End…

Getting a car loan makes it easier for many Georgia drivers to afford a vehicle, but you may be asking yourself, "Can I get a car loan with no credit?" If you have yet to establish a credit history, don't panic. There are many no credit car loans out there available for you as well…