How to Clean a Car Windshield Inside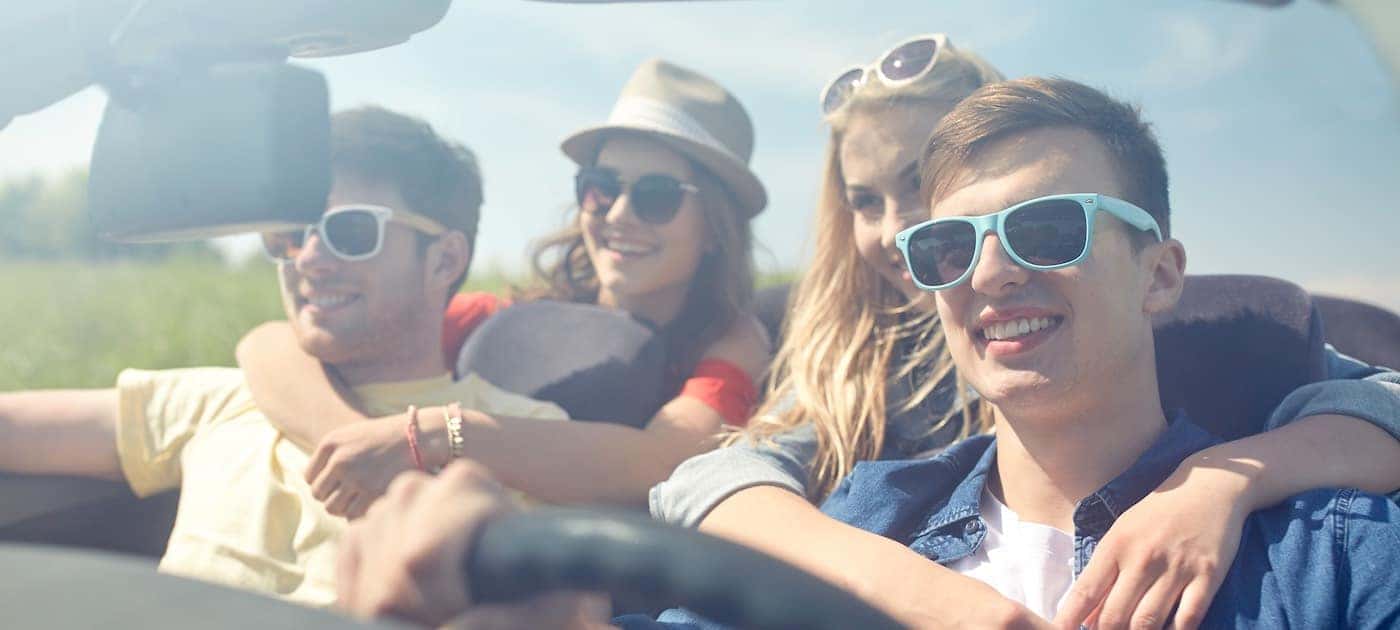 Cleaning the outside of your windshield is something that most drivers are familiar with, but it's a little trickier to clean the inside. The first thing you need to do is to get together some supplies, including a microfiber towel, some glass cleaner, and rubbing alcohol. Once you have everything you need, follow these steps to get rid of those distracting streaks and smudges.
---
---
How to Clean Inside Car Windows
Wipe down the glass with a microfiber cleaning cloth to remove any grime or dirt that's on the windshield.
Spray glass cleaner onto the microfiber cleaning cloth, then wipe down the inside of the windshield. This will remove any remaining substances off the windshield.
Pour a small amount of rubbing alcohol onto a clean microfiber cloth, and wipe down the inside of the window once again. The rubbing alcohol cuts through any grease that is built up on the glass and improves visibility.
Once more wipe down the windshield with the microfiber cloth and glass cleaner. You can apply some glass polish at the end to help create even better transparency.
---
Can You Used Windex on Car Windows?
It is okay to use Windex on car windows. There are some that claim it shouldn't use it on tinted windows, but there's no evidence that Windex with ammonia causes problems. If your windows have been tinted by a third party, you may want to play it safe and skip it, but if they were tinted at the factory, you won't have any problems. If you're using Windex inside the car, be careful not to get it on leather seats, as it can dry out or discolor the leather. You can always contact a Butler Auto Group dealership near you to find out if your cleaning products are safe.
---
More Car Windshield Cleaning Tips
If you still have spots on the inside of your windshield, make sure you're taking these steps:
A microfiber cleaning cloth is less likely to leave streaks, and you won't get the small paper fiber residue you get when using paper towels.
Use a reach-and-clean tool to reach the corners of the windshield.
Use a circular motion when wiping with a microfiber cleaning cloth, but then wipe vertically at the end to remove streaks.
You can use this same cleaning process on all interior windows, not just the windshield.
---
Butler Auto Group: Your Car Care Experts
To learn more car care tips, such as how to get rid of car mold, contact the experts at your local Butler Auto Group service center. We carry approved cleaning products in our parts centers, and are certified service technicians are always ready to help take care of all your recommended maintenance services. Cleaning your floor mats or your leather seats? We can help with that too. Learn more about the Butler Benefit, and come see us soon.
More From Butler Auto Group
At first glance, a sunroof and moonroof look nearly identical, but there is a difference between the two. A sunroof is a glass or metal panel in the roof of a car, truck, or SUV that can slide fully open or pop up to let in light and air. A moonroof is most often a clear…

A lease buyout is when you purchase your leased vehicle out-right before the end of the lease agreement. You have two different types of buyout options to choose from, so it's important to know the details in order to make the right decision. Learn more in this guide from Butler Auto Group. Visit Our Finance Center Lease-End…

Getting a car loan makes it easier for many Georgia drivers to afford a vehicle, but you may be asking yourself, "Can I get a car loan with no credit?" If you have yet to establish a credit history, don't panic. There are many no credit car loans out there available for you as well…