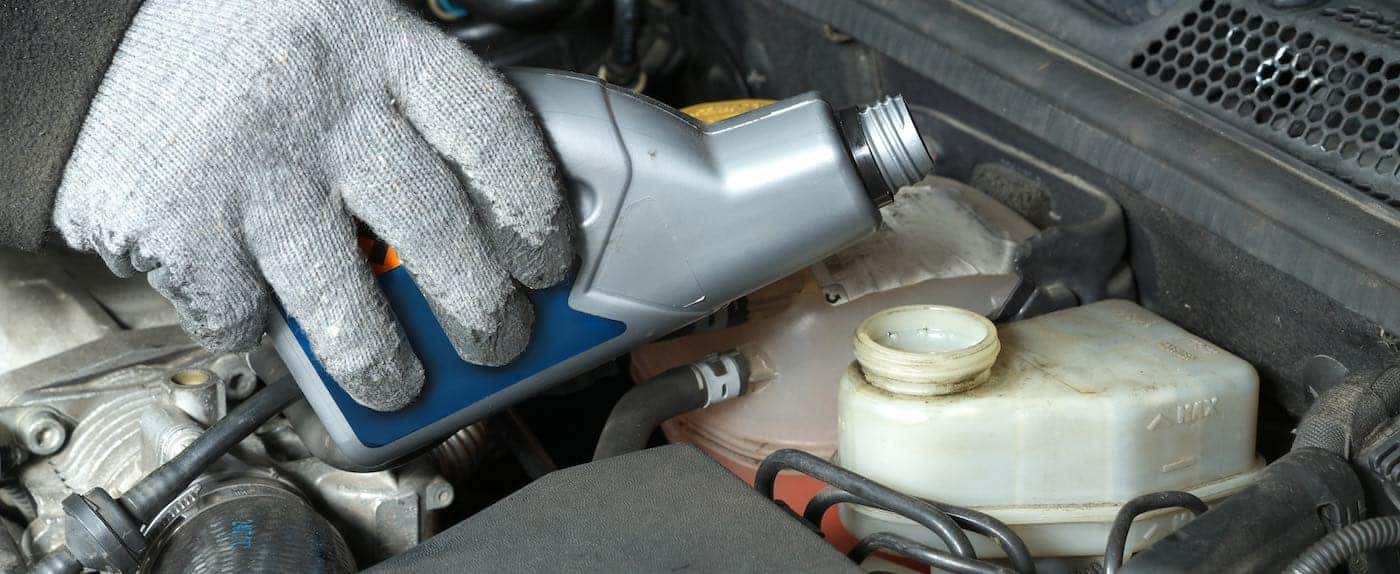 The brakes are one of the most important parts of your vehicle, and it's crucial to ensure that they are always working correctly and don't get worn down. One easy way to keep tabs on your brakes is to regularly check your brake fluid. Learn more from the auto care experts at Butler Auto Group.
---
---
What is Brake Fluid?
It's a hydraulic fluid that helps with the movement of the brake pedal while also lubricating your braking system and keeping it from corroding. Checking the fluid level on a regular basis can help you to spot any problems, such as leaking, before they become serious and potentially hazardous.
---
3 Steps to Check Brake Fluid
Locate your vehicle's brake fluid reservoir on the master cylinder under the hood. Check your owner's manual to find the exact location.
On the outside of the reservoir, you should see "minimum" and "maximum" lines. Check the brake fluid against these lines. If the brake fluid is closer to the minimum line, it's time for a brake fluid replacement or brake service.
Take a look at the color of the brake fluid. If it's dark brown or black and looks more like oil, you'll need a brake fluid flush.
---
What Color is Brake Fluid?
When the brake fluid is new, it should be almost clear with a yellowish tint to it. The color changes over time as you use your braking system. As mentioned above, dark oil-like brake fluid has picked up dirt and debris over time, and if left unattended, it can have a negative effect on how your brakes perform.
---
Butler Auto Group Helps with Brake Service
It's possible for you to change your brake fluid at home, but if you want a professional to take care of it, you can schedule an appointment at your local Butler Auto Group service center. Our highly trained technicians can handle all of your scheduled maintenance services, including oil changes, tire rotation, brake service, and more.
We can also provide advice on everything from when to use low gear to how to clean the inside of your windshield. Hearing strange car noises when you turn the wheel? Don't wait to find out what the issue is.