Diesel vs. Gas Trucks: How to Make the Right Choice

Have you been comparing diesel vs. gas trucks? Although it's plain to see that there are pros and cons to each path, how can you know which model is right for you? Making the right decision doesn't have to feel like a chore. Get the diesel vs. gas truck pros and cons with the Butler Auto Group, and start a new adventure in Georgia or South Carolina today!
---
Diesel vs. Gas Trucks Pros and Cons
A Diesel Truck is Right for You If:
You want more torque and towing power.

Comparing diesel vs. gas trucks, you'll see that both are capable. However, a diesel model will usually offer more torque, and greater towing power as a result.

You want to get more mileage out of every gallon.

Although diesel fuel is often pricier than gas, it will take you further. Diesel trucks tend to get more miles per gallon than gas trucks.

You want a truck that will last a long, long time.

Some diesel trucks will last for upwards of 500,000 miles. Gas-powered trucks can last a while, too, but in the experience of most drivers, a diesel model offers superior durability.
A Gas Truck is Right for You If:
You want more horsepower and better acceleration.

If you love to pick up speed on the Georgia highways, you'll probably prefer a gas-powered truck. These models tend to offer more horsepower, which equates to better accelleration.

You want to enjoy more convenient fillups.

Diesel fuel is generally harder to find than gasoline. If you want to be able to go to any gas station around, you might prefer a gas truck.

You want to pay less for repairs and maintenance.

Diesel engines are built with parts that tend to be less common, and therefore harder to replace on a budget. Choosing a gas truck might mean that you enjoy less expensive maintenance visits.
Having trouble making a decision? Set up a test drive at your local Butler Auto Group dealership, and study the diesel vs. gas truck pros and cons in person!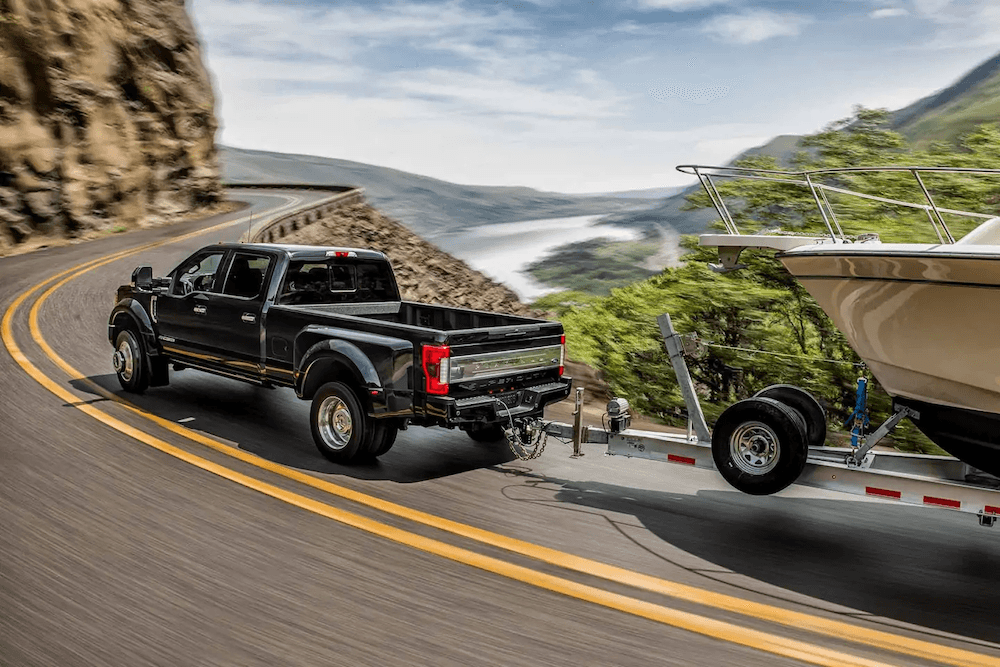 ---
What Are the Differences Between Gas and Diesel Engines?
Interested in getting technical? Here's what you should keep in mind if you're conducting an in-depth comparison of diesel vs. gas trucks:
No matter which option you choose, you'll be driving with an internal combustion engine. An ICE is any engine where power is produced directly, within the engine mechanism itself.
Diesel trucks compress air and fuel at higher rates than gas-powered trucks. The average ratio for a gas-powered truck is roughly 10.0:1, while a diesel truck will compress at a ratio of 15.0:1 or 25.0:1.
Diesel engines have a higher internal temperature than gas-powered engines. This means that, with each engine cycle, the difference between the maximum hot and cold temperatures is smaller than it would be with a gas engine! The result is greater efficiency.
---
The Butler Auto Group Is Your Source for Gas and Diesel Trucks!
Now that you've compared diesel vs. gas trucks in-depth, you'll want to check out our new vehicle inventory and find the model that's right for you. If you'd like a better idea of what to search for, explore our full-size truck lineup before you get started.
Interested in learning more before you get behind the wheel? Explore the differences between torque and horsepower, or find out when to use low gear! We also have details on premium vs. regular gasoline.
More From Butler Auto Group
At first glance, a sunroof and moonroof look nearly identical, but there is a difference between the two. A sunroof is a glass or metal panel in the roof of a car, truck, or SUV that can slide fully open or pop up to let in light and air. A moonroof is most often a clear…

A lease buyout is when you purchase your leased vehicle out-right before the end of the lease agreement. You have two different types of buyout options to choose from, so it's important to know the details in order to make the right decision. Learn more in this guide from Butler Auto Group. Visit Our Finance Center Lease-End…

Getting a car loan makes it easier for many Georgia drivers to afford a vehicle, but you may be asking yourself, "Can I get a car loan with no credit?" If you have yet to establish a credit history, don't panic. There are many no credit car loans out there available for you as well…