Moonroof vs. Sunroof: What's the Difference?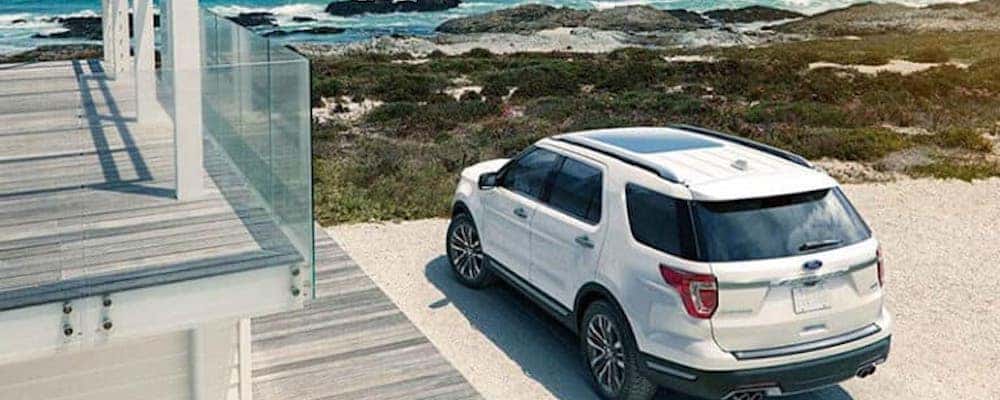 At first glance, a sunroof and moonroof look nearly identical, but there is a difference between the two. A sunroof is a glass or metal panel in the roof of a car, truck, or SUV that can slide fully open or pop up to let in light and air. A moonroof is most often a clear or tinted glass panel installed between the roof and headliner that can usually be tilted open. Both a sunroof and moonroof lend a more open and spacious ambiance to the interior of a vehicle.
What Are Panoramic Roof Systems?
At our Butler Auto Group locations in Georgia and South Carolina, you'll find a wide range of new and used cars, trucks, minivans, and SUVs from a variety of automakers that are equipped with a sunroof, moonroof, or panoramic roof. Some of our favorites include:
Test Drive a Sunroof-Equipped Model at Butler Auto Group
Ready to upgrade your Macon, GA or Beauford, SC commute with a sunroof, moonroof, or panoramic roof-equipped vehicle? Stop by the Butler Auto Group location near your today! Are you more interested in driving with the wind in your hair? Check out the new convertibles we have to offer. Whether you're looking for a full-size truck, a versatile SUV, or that perfect summer road trip vehicle, you'll find great deals available at your local Butler Auto Group dealership. Please feel free to contact us if you have any questions. We also have information on other features like paddle shifters.
More From Butler Auto Group
At first glance, a sunroof and moonroof look nearly identical, but there is a difference between the two. A sunroof is a glass or metal panel in the roof of a car, truck, or SUV that can slide fully open or pop up to let in light and air. A moonroof is most often a clear…

A lease buyout is when you purchase your leased vehicle out-right before the end of the lease agreement. You have two different types of buyout options to choose from, so it's important to know the details in order to make the right decision. Learn more in this guide from Butler Auto Group. Visit Our Finance Center Lease-End…

Getting a car loan makes it easier for many Georgia drivers to afford a vehicle, but you may be asking yourself, "Can I get a car loan with no credit?" If you have yet to establish a credit history, don't panic. There are many no credit car loans out there available for you as well…