How to Prepare Your Pickup Truck for Off Roading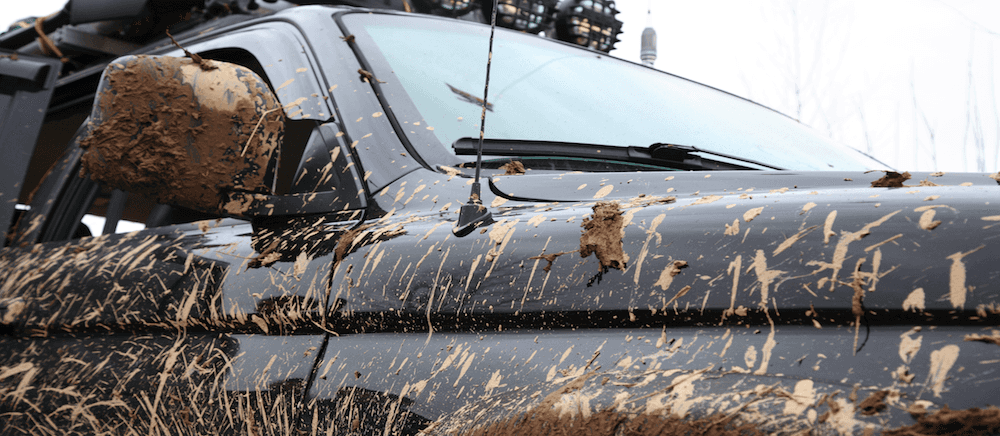 If you're thinking about taking an off-road adventure in Middle Georgia, there are a few things you need to do to get your truck ready. Here are a few things to keep in mind to make sure your off-roading explorations don't leave you stuck in the mud:
Check your clearance. A low-riding vehicle can get hung up on rocks, boulders, and brush and sustain serious damage on rough roads, so make sure you've got enough clearance.
Get protection. If you plan on doing extreme off-roading, especially on rocky terrain, it's a good idea to add skid plates to the underside of the vehicle to protect the transfer case and fuel tank.
Get the right tires. Street tires are great for commuting but not for loose soil, gravel, sand, and mud. Larger off-road tires are designed to handle these conditions and can keep you from getting stuck.
Consider four-wheel-drive. While two-wheel drive vehicles can manage in certain off-road conditions, four-wheel-drive and all-wheel-drive vehicles will provide much better traction if you want to tackle more rugged terrain.
Reduce your tire pressure. When you're driving off-road, slightly deflating the tires will improve grip by allowing more rubber to connect with the road.
Stock up. Make sure that you have the essential equipment just in case something breaks while you're on your adventure. Extra gallons of fuel, extra water, an air compressor, and basic tools can make a big difference.
Know your vehicle. Understand what your truck is capable of and try a few easy test-runs before tackling any trails. Make adjustments as needed.
Remember, it's just as important to care for your vehicle after you get home! Find out how to wash your car the right way to limit the damage caused by off-roading.
Find the Right Off-Roading Truck at Butler Auto Group
Get ready for your next off-roading adventure this season with a popular off-road capable truck from Butler Auto Group. Contact us or visit us near Macon to test drive this pickup and learn about the financing options available to you.
More from Butler Auto Group
At first glance, a sunroof and moonroof look nearly identical, but there is a difference between the two. A sunroof is a glass or metal panel in the roof of a car, truck, or SUV that can slide fully open or pop up to let in light and air. A moonroof is most often a clear…

A lease buyout is when you purchase your leased vehicle out-right before the end of the lease agreement. You have two different types of buyout options to choose from, so it's important to know the details in order to make the right decision. Learn more in this guide from Butler Auto Group. Visit Our Finance Center Lease-End…

Getting a car loan makes it easier for many Georgia drivers to afford a vehicle, but you may be asking yourself, "Can I get a car loan with no credit?" If you have yet to establish a credit history, don't panic. There are many no credit car loans out there available for you as well…