How Often To Change Synthetic Oil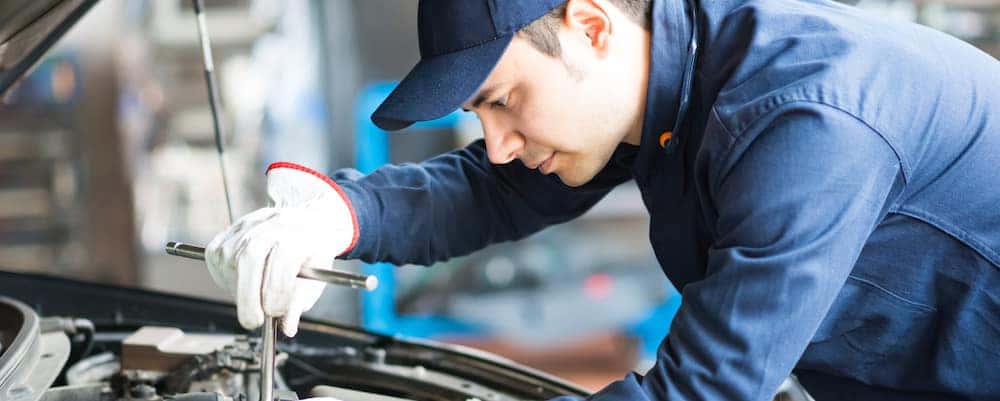 Are you wondering how often do you change synthetic oil in your vehicle? With most of the synthetic oils, they can last between 7,500 and 15,000 miles. Depending on the vehicle you drive and the oil you're using. Check your owner's manual for additional information on the oil change interval. If you think your vehicle needs a synthetic oil change, schedule a service appointment at Butler Auto Group today!
Synthetic vs. Conventional Oil
If you're unsure about choosing between synthetic oil or conventional oil, check your owner's manual. It's best to follow the advice of the manufacturer, it has the recommended options to choose for your particular model.
Why Choose Synthetic Oil?
Even though synthetic oil costs more, there are a variety of reasons and perks that you won't get with conventional oil:
Longer Oil Change Interval – Vehicles that use synthetic oil can last as long as 15,000 miles before an oil change is needed.
Better at Higher Temperatures – When the heat from the engine gets high, synthetic oil doesn't become as bad. Because of this, it can last longer than conventional.
Stronger Performance – Since synthetic oil stays cleaner longer, it's typically the recommended option in high-performance vehicles. This is extremely important for racing or off-roading near .
Can You Mix Synthetic and Conventional Oil?
While it's not recommended, you can use a mixture of synthetic and conventional oil if it's absolutely needed. By mixing the two, you're diluting the performance advantages that come with using synthetic oil. So, if you're vehicle's requirement is synthetic, only use that.
What is the Cost of a Full Synthetic Oil Change?
The cost of getting a synthetic oil change at Butler Auto Group will vary depending on the vehicle and the oil used. Contact our service department updated pricing, and to schedule your service appointment. You can also find out about our rotating service specials to save on your oil change or any other routine maintenance task needed.
Contact Butler Auto Group for More Info
If you're not sure whether your vehicle needs an oil change, contact Butler Auto Group! Our knowledgeable team of mechanics is happy to see what your oil change interval is and recommended which oil to use. Find out how to check your brake fluid, and if you need help with any of your vehicle's scheduled maintenance, please visit the Butler Auto Group service center near you.