If you've recently purchased a vehicle from a private seller, you'll need to know how to get a title for a car in GA. In most cases, this involves a title transfer.
If you're new to the state or you've just never bought a car from an individual before, you'll probably need a refresher on how to transfer a car title in GA. Although the process might seem daunting up front, a short conversation with the seller and a trip to the local county tag office is really all it takes!
---
What You'll Need to Transfer a Car Title in GA
When you need to know how to transfer a car title in GA, getting all of your paperwork together is half the battle. Here's what you'll need to have on hand before you head down to the local County Tag Office.
A completed MV-1 Form, also known as a Title/Tag Application
Your driver's license
New owner's proof of insurance
Original vehicle title

Copies of the original title will not be accepted.

Loan documentation, if applicable
Lien release form, if applicable
Payment for fees

Includes an $18 Title Fee and a $20 Transfer Fee.

Payment for the Title Ad Valorem Tax
Proof of a recent emissions inspection, if applicable

Some GA counties require the inspection certificate, while others do not.
Interested in transferring a car title in GA online? Unfortunately, there's no way to complete the process without making a trip to your local County Tag office in person.
However, you can get the process started today and learn more about the title transfer process by visiting the Georgia Drives e-Services website.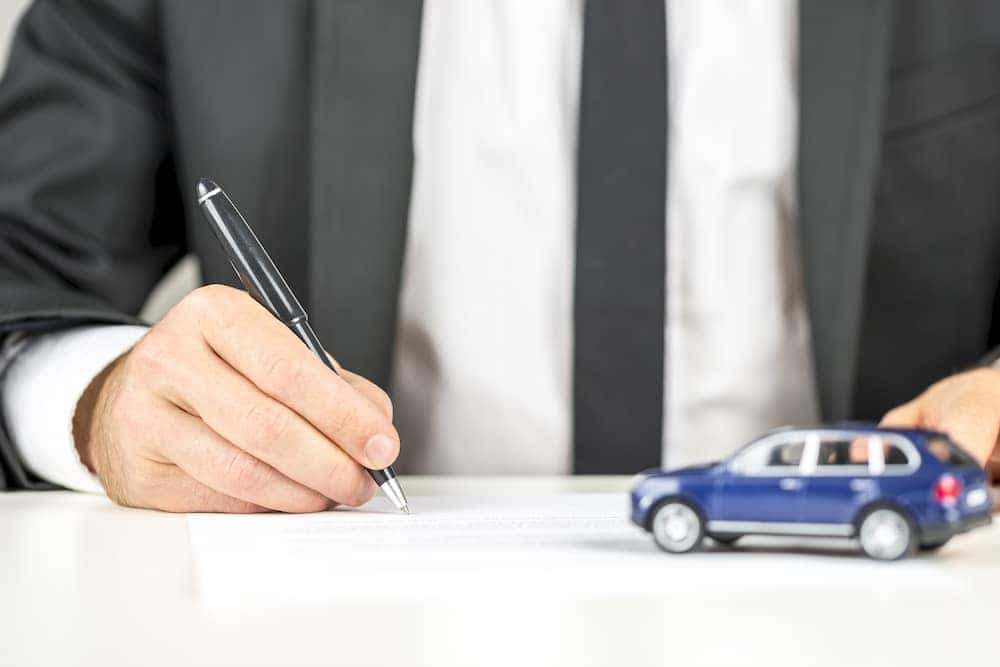 ---
Transferring a Car Title in GA: Making the Trip to the County Tag Office
When you've gathered up all of your paperwork, do a quick check to make sure that every step has been performed correctly. Here's what you should keep in mind:
It is the seller's responsibility to notify the state of the vehicle sale, and this must occur within seven days.
All persons listed on the original title must sign the Title Transfer section of the MV-1 form.
Every buyer who will be listed on the new title should sign and date the old title before driving into the County Tag Office.
You must list the purchase price, transfer date, and mileage on the MV-1.
You still need to go through the title transfer process, even if you are gifting the car to another person. You'll also still need to pay any fees, as well as any applicable Title Ad Valorem Tax. You should also have the Declaration of Immediate Family filled out, if it applies.
---
How to Replace a Car Title in GA
Remember: If you make any mistakes when transferring the title, or have to erase or cross out any names, you may need to request a duplicate car title from the state. Learning how to replace a car title in GA only takes a minute, but you can save yourself the hassle by executing each step carefully.
If you do need to replace a lost car title or apply for a replacement, here's what you'll need to do:
Fill out form MV-1
Submit a T-4 form for each lien holder.
Prove your identity with a driver's license.
Pay the duplicate title fee, which usually comes in at $8.
Hand over the damaged title, if it has not been lost or stolen.
---
Want to Skip the Title Transfer Process? Come to the Butler Auto Group.
Remember: When you buy a new or a used car with the Butler Auto Group, we'll take care of the Title Transfer process for you after filling out the paperwork together! This saves you a trip, but that's not all! Since we already know how to transfer a car title in GA without mistakes, you'll be able to drive off our lot with a smile.
Do you need more assistance with buying, selling, or financing? Turn to the Butler Auto Group finance team for more tips! While you're at it, find out if you need full coverage on a used car, or learn a little bit about simple interest loans.